Today Is:

Square and Round Dance News for the West Coast of Florida (and elsewhere)
www.dancergram.com
this newsletter website is supported by
the Suncoast Callers & Cuers / West Coast Square & Round Dancers Association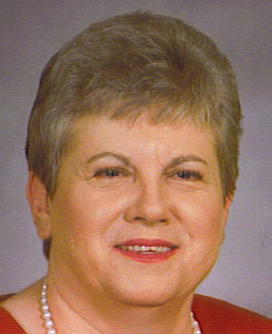 DANCERgram Editor: Penny Green (sqdncfan@gmail.com)

The DANCERgram website was updated: 11/30/2023
The Latest Updates (with "clickable links"):
> (11/30/2023) Southeast Association Newsletter: Newsletter
> (11/29/2023) Keith Stevens: eMail
> (11/28/2023) Tom & Cindy Bunn: eMail
> (11/26/2023) DANCERgram: Planner
> (11/26/2023) Promenade Squares (St. Petersburg): Newsletter
> (11/26/2023) Southwest Florida Newsletters: SWF Newsletter
> (11/26/2023) DANCERgram: Joys Concerns & Sympathies
> (11/23/2023) DANCERgram: Travel 2023
> (11/18 & 20/2023) Suncoast Squares (St. Petersburg) eMail


The DANCERgram is a newsletter emailed to dancers on the Editors mailing list and posted to this website.
Also posted on this website are time sensitive updates, Event flyers, and Newsletters/eMails and Schedules from many clubs.
To request the DANCERGram Newsletter by eMail contact the Editor Penny Green.
...To advise of corrections or updates to posted information contact the Editor or Webmaster.
...Submission deadlines for the DANCERgram can be found in the Planner and Deadlines sections.
...To add links to your club or newsletter contact the Webmaster.


FLASH !
SUNCOAST SQUARES - NO DANCE THURSDAY November 30
There will not be a dance at Suncoast Squares in St. Pete on Thursday, November 30th due to a water leak.

SHUFFLIN SQUARES - NO DANCING Thursday November 30 - Lake Ashton, FL.
Read the Keith Stevens eMail. ...click here for the email

PLANT CITY DANCE PARTY - Free - Saturday December 2 @ 7PM -- Strawberry Square - Plant City, FL
...click here for the flyer

SOUTHERN CALLERS & CUERS ASSOCIATION - Christmas Dance December 3, 2023 - Arcadia, FL
...click here for the Flyer
DEMO Dancers Needed - Monday Dec. 11 @ 3PM in St. Petersburg
...click here for the details
National Squares E-Magazine for November 2023 has been published.
...click here for the website
Quick Navigation....
Click here to go to the DANCERgram Monthly "Event Summary and Flyers"



HILITES....
SUNCOAST SQUARES - FLIP THE FLAMINGO 2024 - February 16-19, 2024
Read the latest Suncoast Squares eMails .. or ..
...click here for the Flyer

** 69'th FLORIDA STATE CONVENTION - JANUARY 19-20, 2024 - Deltona, FL
....Trail-In Dance January 18, 2024
....Click Here To Go To The Florida Federation Convention Page